The Clean Energy Education and Empowerment (C3E) International Awards recognize and celebrate outstanding individuals or organizations who have helped to advance the role of women in the energy sector.
The 2020 Clean Energy Ministerial was hosted by the Kingdom of Saudi Arabia and this year's C3E International Awards were presented at the Women in Clean Energy: Harnessing All Talent pre-event, as part of the 11th Clean Energy Ministerial program, organized with the C3E International Initiative and the Equal by 30 Campaign.
C3E International Woman of Distinction Award 2020
The C3E International Woman of Distinction Award is awarded to professional women working in the clean energy sector. The nominees are considered for excellence in areas such as: leadership, policy and advocacy, technical advancement and R&D, project development, community engagement and increased adoption of clean energy technologies, volunteering and/or being a role model contributing to the advancement of women in the energy sector.
Winner: Dr. Ibilola Amao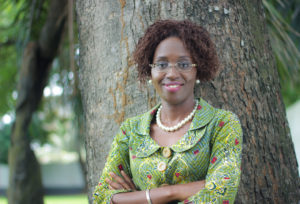 WiRE Women in Renewable Energy is proud to present the 2020 C3E International Woman of Distinction Award to Dr. Ibilola Amao, Principal Consultant of Lonadek Inc., a multi award-winning, woman-owned, Engineering Technology and Innovations Solutions Company. Dr. Amao has focused on human capital development initiatives to bridge the capacity, capability and competence gaps in resource-rich emerging economies. She works tirelessly to empower youth, women and girls in STEM, Information Technology and Entrepreneurship through numerous programs; including the Cedar STEM and Entrepreneurship Hub and the Vision2020: Youth Empowerment and Restoration Initiative.
Learn more about Dr. Amao's journey as woman in STEM.
Finalists
The C3E International Woman of Distinction Award Finalists included Ruba Al-Zu'bi, Senior Green Economy Consultant and Co-founder of Jordan Green Building Council and Jane Kearns, Vice President, Growth Services at MaRS Discovery District. Ms. Al-Zu'bi is a staunch advocate for green economy and policy mainstreaming, a strong communicator and change agent, and an engineer who is passionate about linking science to development. Among many other accomplishments, she recently served as the Advisor for Science Policy and Programme Development to HRH Princess Sumaya bint El Hassan, the President of the Royal Scientific Society. She is co-founder of the Jordan Green Building Council and was Jordan's Eisenhower Fellow for 2012. Ms. Al-Zu'bi continues to advocate for green innovation and entrepreneurship throughout her journey. Ms. Kearns is a recognized leader in sustainable innovation and has extensive experience growing successful companies at the intersection of business and sustainability. She co-founded, grew and profitably sold a renewable energy company, and leverages over 20 years of experience in venture capital, cleantech and sustainability to help build businesses that matter. Ms. Kearns is a co-founder of the CanadaCleantech Alliance, sits on the board of Clear Blue Technologies International, is an advisory board member for StandUp Ventures and Amplify Ventures, and is a member of the Expert Panel on Clean Growth for the Canadian Institute for Climate Choices.
C3E International Organizational Leadership Award 2020
The C3E International Organizational Leadership Award category was open to public, private, and non-profit organizations who have contributed significantly to the expansion and improvement of the clean energy sector while most importantly, demonstrating catalytic and wide-reaching leadership around gender equality. Top candidates include those which have taken concrete actions and achieved results in recruiting, developing, and retaining women within the clean energy sector in line with equal pay, equal leadership, and equal opportunities.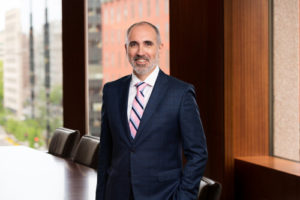 Winner: Cerro Dominador
The 2020 C3E International Organizational Leadership award was presented to Cerro Dominador, the first Concentrated Solar Power Project in Latin America. Cerro Dominador has received wide recognition internationally for its sustainable practices, industry leadership, and financing model. The organization is 49% women and has gone to great lengths to make progress in equal pay, unbiased hiring, and even transferring these values out to their supply chain. They launched the Espejos Program to encourage the hiring of local women in project construction.
Finalists
The C3E International Organizational Leadership Award Finalists included Energie Tirol and the Ministry of Energy of Chile. Energie Tirol is an independent, non-profit association, with the overall objective to promote the efficient use of locally available renewable energy sources. By the year 2050, energy consumption in Tyrol, Austria is to be almost halved and completely covered by renewable energy sources. Energie Tirol coordinates and manages this change process for the federal province of Tyrol. Over the years Energie Tirol has evolved to an advocate for the advancement of women in the energy sector – not only inside its own organisation, but also by putting in place numerous awareness raising measures.