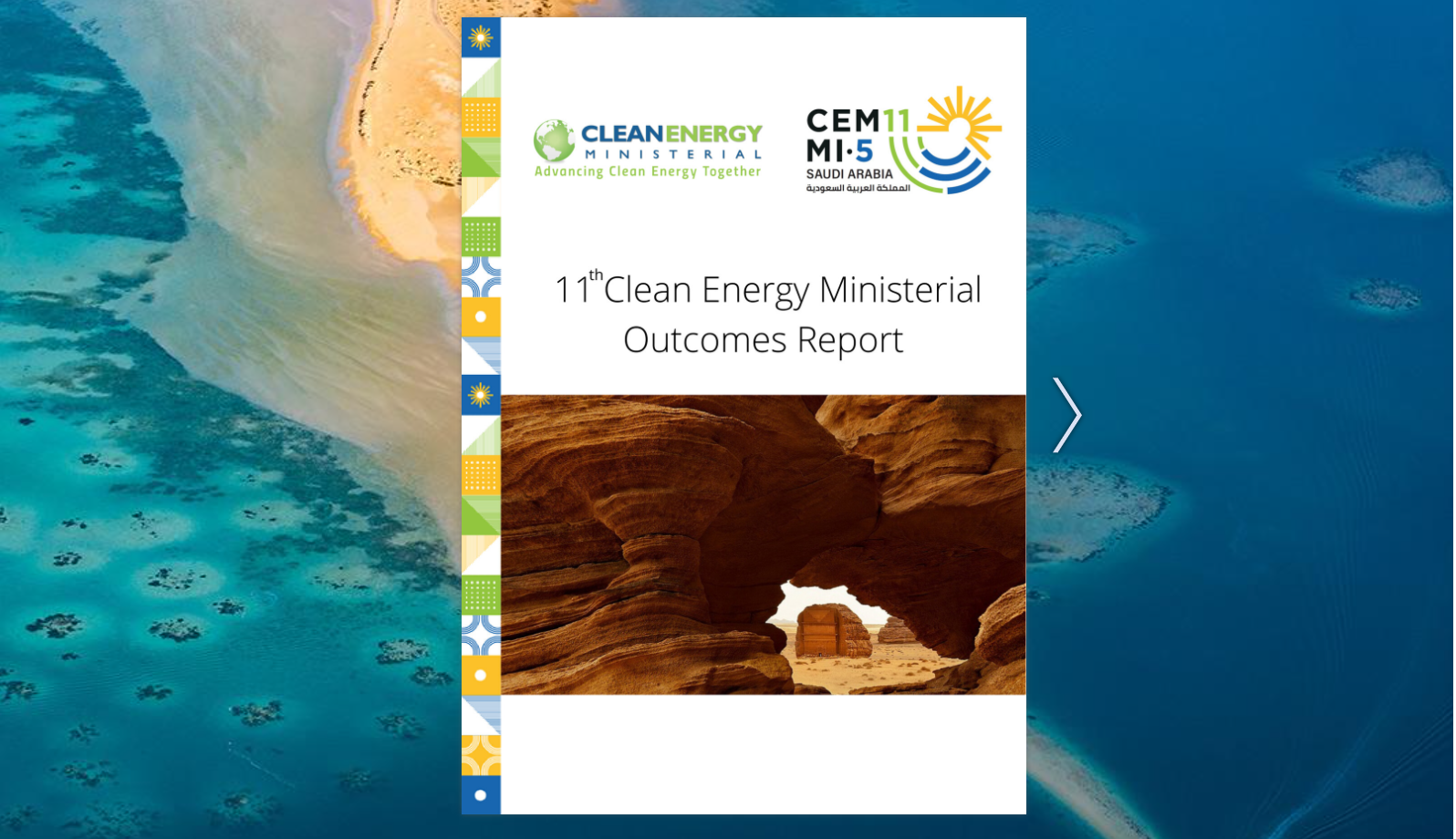 The 11th  Clean Energy Ministerial (CEM11), hosted by the Kingdom of Saudi Arabia, with the theme "Supporting the Recovery, Shaping the Future", considered the role of clean energy in supporting a rapid, sustainable recovery, and the role of the CEM community in shaping the next steps in clean energy. The guiding principles for CEM11 were to have positive and inclusive event that strengthened and showcased our community.
As the C3E International initiaitve we had the opportunity to contribute to CEM11 with a side event called "Women in Clean Energy: Harnessing All Talent." The goal of this event was to make the gender gap within the energy sector visible and increase the participation of women in the energy sector. For this we talked about Actions to increase women's participation in the clean energy sector, Empowering and inspiring women to enter into clean energy professions and we presented the contributions of C3E International. Our speakers included:
Dan Brouillette, U.S. Secretary of Energy
Shawn Tupper, Acting Deputy Minister, Natural Resource Canada
Javiera Aldunate, Chief of the International Affairs Office, Chile
Valerie Levkov, Sr. Vice President for Africa, the Middle East and East Mediterranean, EDF
Dr Marit Brommer, Executive Director, International Geothermal Association
Kate Chisholm, Sr. Vice President, Capital Power
Dr Malak Al-Nory, Effat University & MIT
Dr Noura Mansouri, Research Fellow at KAPSARC
Kára McCullough, Nuclear Scientist & Miss USA 2017
Sheila Oparaocha, International Coordinator and Programme Manager ENERGIA
Joanna Osawe, Chair and Co-Founder of WiRE
Parts of our event are available on our youtube channel!