Despite increasing shares of women in leadership positions, major gender discrepancies persist. Women remain underrepresented across all levels of management, representing only 24% of c-suite level professionals in corporate America (McKinsey, 2021). This is just one of many statistics, illustrating the challenges facing women on their way up the corporate ladder. On the other hand, research shows that companies with higher shares of female board members regularly outperform those with lower percentages. Moreover, female leaders score higher than their male counterparts when it comes to managing the overall wellbeing of their teams, generally improving performance. So, what are we waiting for?
This event's topic will be 'Leadership'. Leadership is a term used in multiple ways. What does it mean to you? What is a leadership mindset? How can you acquire leadership skills? If you have experienced challenges in a leadership position, how did you overcome them?
We will be listening to your stories and sharing ours. We have invited amazing women who are experts on the topic to share their experiences with us. And of course, you will get a chance to network with the WiGH community.
Agenda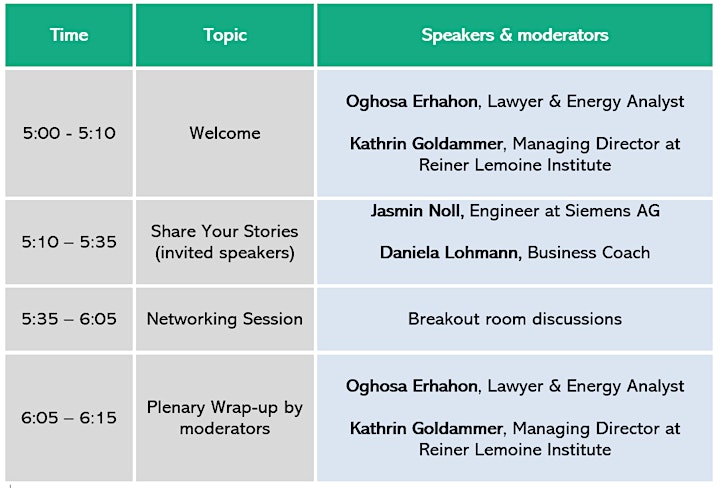 The event is free.